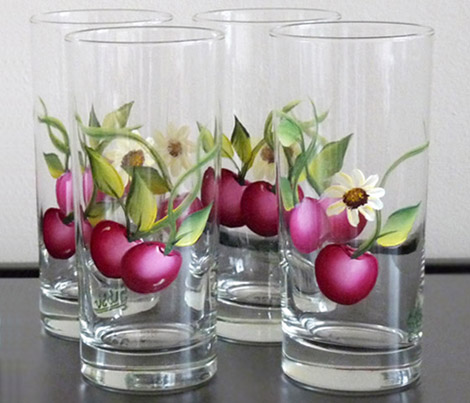 Set of 4 Cherries & Daisy Beverage Glasses (Item # PGB002)
**Payment Methods**: Paypal or credit card through Paypal

Glasses size 6 ¼ " (16cm) height - 444ml (15 oz)

This really nice set of glasses make wonderful accessories for your special home decoration, great for entertaining your guests and perfect unique gifts for Birthday, Father and Mother Days or for most occasions as well.

Painted using non-toxic enamel paint for glass and ceramic, signed and heated set for durability and everlasting beauty. To keep the products in a good condition with vibrant colors, it is recommended to wash them by hand with mild soap and cold water.